The 3-12-1 Lions entered the off-season with a dumpster fire defense. Flashback to Week 1, many believed that this defense would carry the load. Signing Trey Flowers and Mike Daniels, while also having Da'Shawn Hand, A'Shawn Robinson, and Damon "Snacks" Harrison. Fans hoped for Jarad Davis to improve, yet it shows that he is not a suitable MIKE for this team. We scratched our heads at the Tavai pick, yet he showed some flashes throughout the season. Then the Quandre Diggs trade happened, which seemingly spiraled everything out of control. Injuries upon injuries struck this team, and now, here we are. Slay traded to Philly for a 3rd and 5th. Kennard released. Snacks released. Glasgow released. Daniels let go. Melvin let go. Sam Martin let go. McKissic let go. What did we get back in return? Well, let's go through everything.
Desmond Trufant, CB (Atlanta Falcons)
Brett Davis-USA TODAY Sports
With Slay gone, many were hoping for Byron Jones. The Lions play the most man-to-man defense in the NFL, therefore, the available pool of corners that fit our scheme slims down. The former first round pick back in 2013 has been the CB1 for the Falcons, leading their secondary. What worries me is that this could be another situation like Mike Daniels, where an aging player is released by their team and we sign them after they come off a serious injury.
THE GOOD: Trufant is able to fill a massive hole at CB1 with the departure of Darius Slay.
THE BAD: Concerns with injuries, as well as Trufant is turning 30 later this year. This signing satisfies the Lions' need for a CB1 for the short-term, but will need to invest in a younger CB somewhere in the near future. With the third pick in the draft this year, Okudah seems like a strong possibility to be this successor to Trufant.
GRADE: B
Jamie Collins, LB (New England Patriots)
Winslow Townson, Associated Press
Patricia likes the guys that he has experience with back in New England. Jamie Collins is a linebacker that is a great fit for the Lions because of his ability to cover tight-ends and running-backs. A revamp of this defense is much needed, so bringing in veterans that understand the culture that Patricia is trying to develop.
THE GOOD: Collins has experience in Patricia's scheme and is capable of playing at an incredibly high level. He has been very productive over the course of his career, particularly with New England.
THE BAD: Collins is currently 31 years old and just signed to Detroit on a three-year deal worth $30M. I'm not a huge fan of the deal itself, but if Detroit is able to get similar production to what he did with New England last year, Collins will be a great addition to this defense.
GRADE: B+
Halapoulivaati Vaitai, OT (Philadelphia Eagles)
Dave Zangaro/NBC Sports
The offensive line for the Lions had question marks looming since the departure of TJ Lang. Taylor Decker appeared to be a star early, however, has not been able to keep it all together. Frank Ragnow has been awesome at center, but that is really it. Glasgow seemed to be a solid guard, yet Quinn thought otherwise. Rick Wagner proved to be overrated and overpaid with his release. The key factor at play is what the Lions are going to do with Tyrell Crosby. Many believed he would get his chance at RT, yet the Lions signing Big V to a 5-year $50M contract, I find it hard to believe that Big V is going to sit behind Crosby making that much money.
THE GOOD: Vaitai has sat behind two of the best tackles in the game, Lane Johnson and Jason Peters. With Cory Undlin (former Eagles coach) joining Detroit's staff, one can assume that Undlin saw promise in Vaitai.
THE BAD: A 5-year $50M deal for a player that has been unproven is concerning.
GRADE: C (with B upside)
Chase Daniel, QB (Chicago Bears)
Lions fans know Chase Daniel as the backup that defeated them on Thanksgiving Day back in 2018. Daniel is a career backup, spending time on the Saints, Chiefs, Eagles, and Bears throughout his 10-year career. He's been proven to be competent, which has not been the case for backup QB's in Detroit for the last few years.
THE GOOD: Stafford going down last year derailed the season. Chase Daniel will be able to come in, per anything to happen to Stafford, and bring the Lions success.
THE BAD: There is not really anything bad about this deal. I'm interested to see what the Lions do in this year's draft and see if they invest a late pick in a developmental QB to sit behind both Stafford and Daniel.
GRADE: A
Danny Shelton, DT (New England Patriots)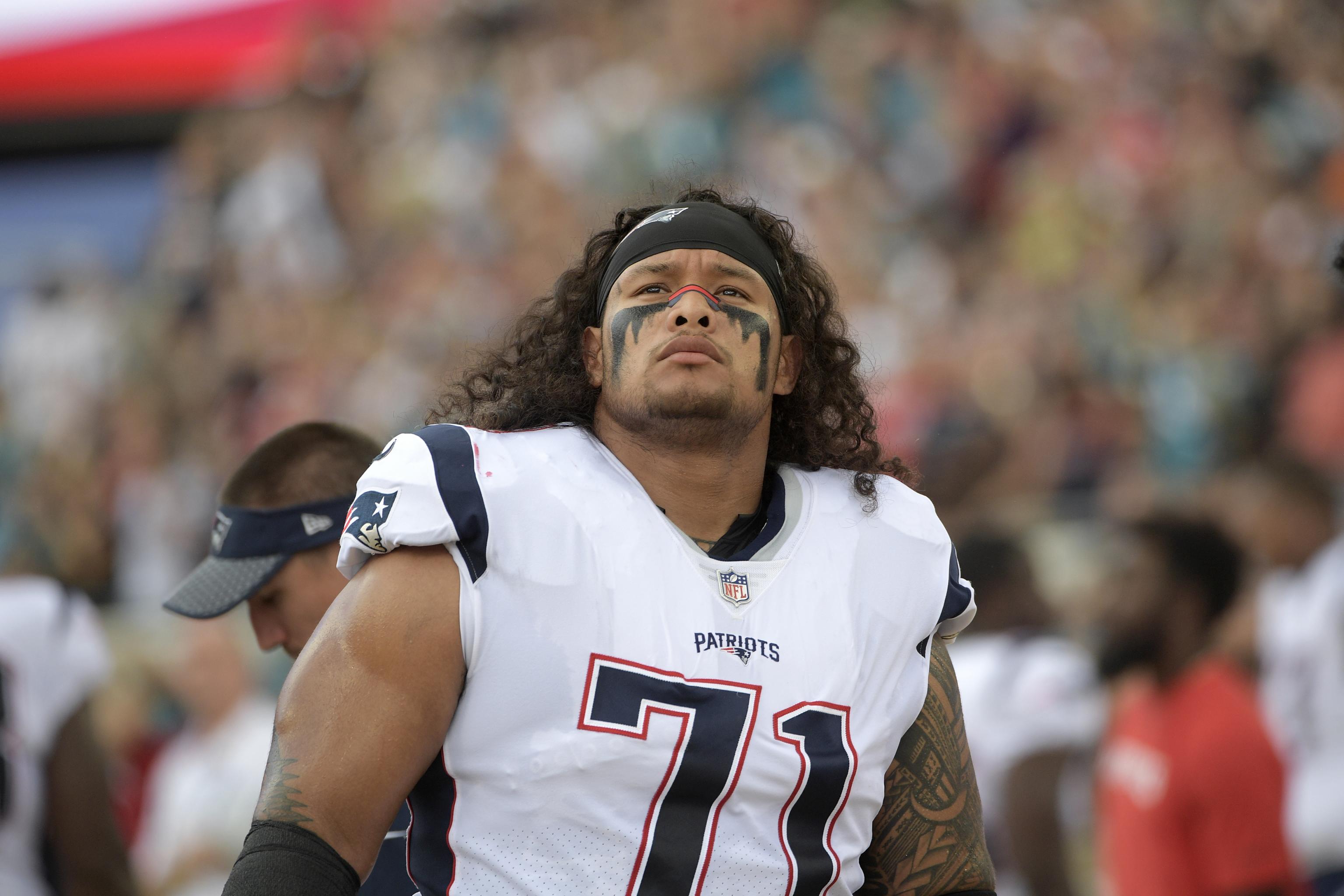 I understand that the casual fan hearing the Lions signing another former Patriot is annoying, but I'd rather look at the player. Shelton is a solid run-stuffer on the interior of the defensive line. Shelton will be replacing Snacks, who had a similar role. I'm sure the Lions were looking to purse Chris Jones (franchise tagged by KC) and DJ Reader (signed to CIN), but luckily were able to grab a solid DT in Shelton.
THE GOOD: Value. Shelton signed to a 2-year $8M deal with Detroit, which is significantly less than that of Snacks' former contract. This allowed Detroit to grab another piece for the defensive line.
THE BAD: Shelton is not the premier run-stuff player that Snacks was. Also, Shelton has been used more as a rotational piece than a solidified starter. This will be another case, like Vaitai's, to see what kind of player he really is being a starter.
GRADE: B-
Nick Williams, DT (Chicago Bears)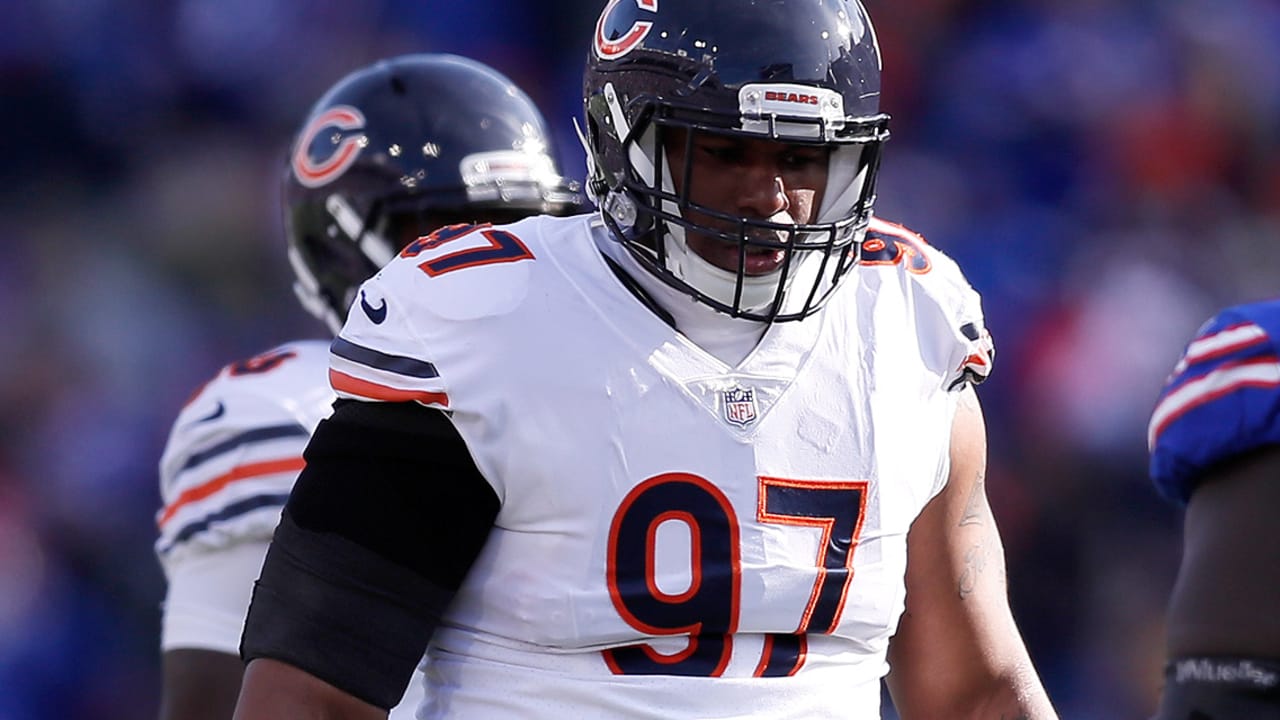 Mentioned above, Shelton signing his deal allowed for Nick Williams signing with Detroit. Williams is a 29-year old vet, with experience on numerous teams. Last year, Williams was able to get to the QB 6 times, which is great for an interior lineman. A pass-rushing interior lineman is much needed on Patricia's defense, which Williams is able to do.
THE GOOD: The Lions needed to improve their defensive line personnel. Further, they needed players that have the ability to rush the QB, which Williams showed he was able to do last season.
THE BAD: Williams broke out in his fifth season with the Bears. It is unknown why he wasn't able to get his career going earlier with Kansas City or Miami, but maybe the Lions found a diamond in the rough.
GRADE: C+